A cashmere wool bolero jacket made from Butterick 4991. I've made this pattern about 8 times - in different colors, fabrics - and I absolutely love it!

The dress is Kwik Sew 3353, altered to make the top and skirt into one. I also made an oak tag pattern, so I could use it and not worry about it tearing, wearing out, etc.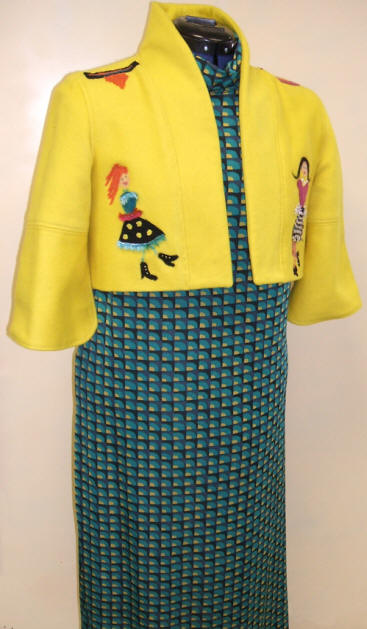 A close-up of the left front.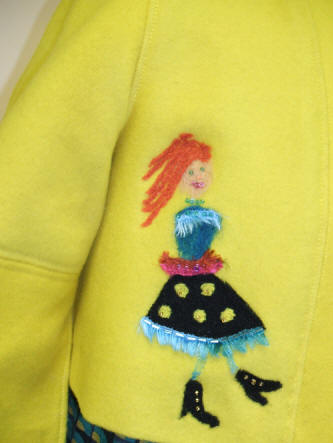 A close-up of the right front.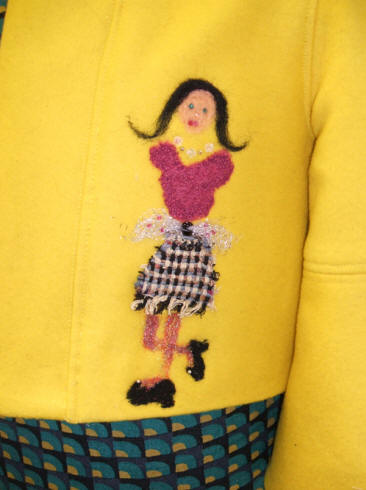 Another jacket using Butterick 4991. This is a scrap of mohair I picked up in a sale bin. It was about 18" long, with another piece sticking up from that. I used every bit of fabric! But at least I was able to make the jacket.
I designed the felting to match the coordinating knit dress, again from the altered Kwik Sew 3353.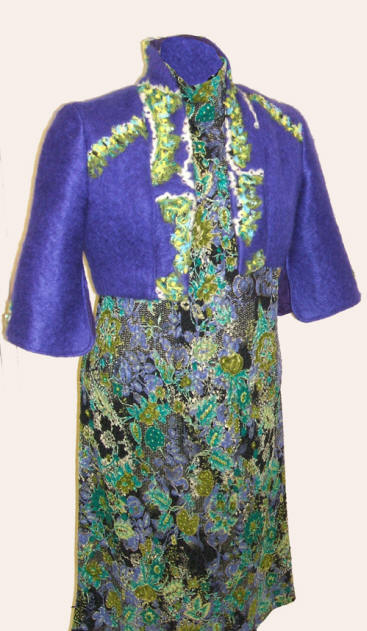 A close-up of the felting/embellishing on the jacket.
I also added beads after I embellished it - just to add
another touch of fun!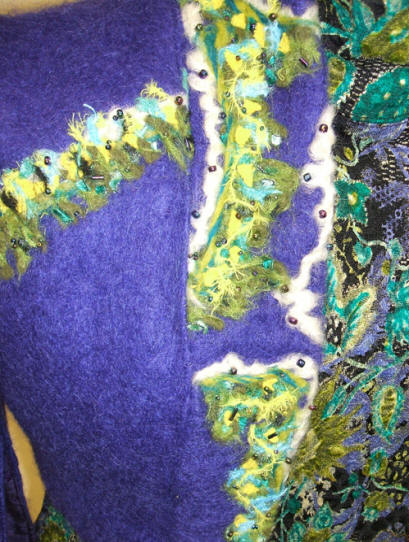 Close-up of the embellishment on the sleeves.